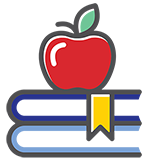 10 Times the Income
These are the 5 reasons why schools historically earn 5 to 10 times more net income than outsourced vending machine by using kitchen operated, POS integrated school vending machines: 1) Much lower operating costs, 2) more frequent restocking, 3) greater variety, 4) fresh food options and 5) lunch account payment option in addition to cash and debit cards.
School Vending Inventory Management
Most POS integrations come with this free inventory software that helps you manage your school vending automatically. This vending inventory management software is used by organizations like Amazon for controlled employee access to IT supplies, the Dept of Defense for security approved access to certain emplolyee supplies, Fire Rescue companies for controlled access to narcotics and EMS supplies for ambulance restocking… and K12 School Nutrition Depts for providing greater student access to reimbursable meals and ala carte, 24-7 and anywhere on campus.
Common Contact Protection Feature
Now available! Ultraviolet light automatically disinfects after every vend. 
How to Receive Your New Vending Machine when Delivered
This short video shows how to look for damage when receiving a new vending machine from a freight forwarding company.
Soft Delivery Vending Elevator For Fresh Foods
This is a 22 second video demonstrating how the MAX Elevator School Food vending machine delivers products like parfaits, salads and fresh fruit gently and quickly.